Bro, dont get excited looking at the trade posts here. They dont post their bigger loss trades here!
Totally agree.
Don't get excited to See only Profits.
Only People with Good Money management Will continuously Book Profits.
Nice to see ur reply after long time bro. U hv stopped posting ur trades now a days. How is the College gng on ?
Rightly said. Also sticking to trading plan is essential fr gud money management.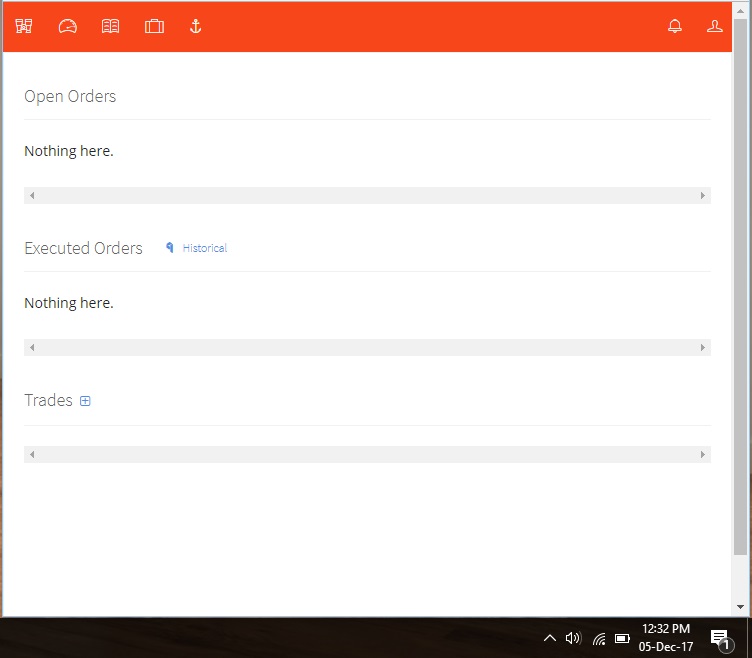 Not Trading Today.
Not That Very Long.
I am Not Trading From My Account nowadays That's Why Not Posting Trades. Yesterday Trades were for My Friend After 13 Dec I'll Start Posting.
Everything Going Good.
Haha Yes bro.
Well said

overall a positive day… made good profit in ACC long and DHFL, holding PVR position added 1300 call as well for PVR(positional).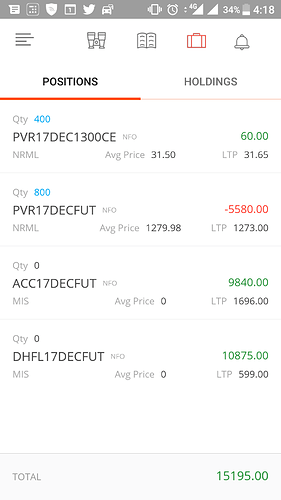 Planning to exit Future position of PVR tomorrow and will hold 1300 call.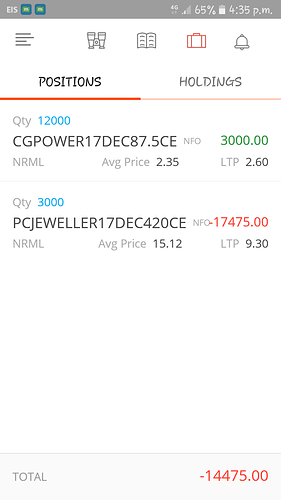 Due to pressure in work place, will not trade actively in December take two option and hold for December.
Terrific tuesday for you. ACC and DHFL positional or intraday? Pretty cool to see that P&L.
Cool, I'm gonna follow these 2 options as well. Added to watchlist.
But, BPCL is not moving right now. If it moves abv 508, we can play for 510-520. Till then, Option Writers will be feasting on premium daily. How you r planning to take care of it?
Maybe the calm before the storm. Let's wait for it to move above 508 then. This is more to learn how options move, maybe we can add info to that thread everyday for the next few trading sessions and see what's gonna happen next.
Perfect.
I believe tht defect also affected @gopchem in PCJewellers CE trade. Option writers quickly ate the OTM premium becos of non-continuation, even though it was right entry frm chart point of view.
@Srinivas yes it was good day! both ACC and DHFL were intraday.
@Srinivas If you hv enough margin, you can Buy BPCL 520CE(7.5) & Sell BPCL 540 CE (3.5), so tht at least 50% premium erosion can be protected.
Hmm, let's see. This holds good only if BPCL doesn't cross 540, let's follow for the next few trading days.
On Chart Looks Like ACC gonna start it's Uptrend for 1800 Levels Very Soon.
Exited PVR position with profit of 10k, holding PVR 1300 call. I am not doing intraday today. Happy trading guys!