Post your trades, discuss trade ideas and track the markets.
Happy Trading


Happy New Year

Wish you all a happy new year

Wishing Happy & prosperous new year to everyone.
What can be top picks for long position for weekly perspective in first week for 2018?
For Jan short atm calls as much as u can …to eat away the premiums.
Happy New Year Guys to you and your family.
Lot's of Happiness and Success.


I am out and getting bored.
Let's talk some serious business.
What do you guys think of Jan 11000 CE ???
Wish you all Happy New Year

What if this budget introduce tax on long term capital gain as said earlier by FM during last budget meet…
Gujarat and himachal result had given a upper hand to govt for new tax imposed. If this happens I bet on puts in Jan and Feb series.
i am looking for a correction in bank nifty for a week,
last week it made some high only 200 points in a week, which i think was created for exiting long position
only a new year surprise can give some upside, otherwise my view is for correction this week
bought bank nifty pe 25500 @ 106.28
facing support hope will break
Bought the same at 100 and sold in 108 strong support may breakout happen any time be cautious…
spot wants to go down, future is stable
Booked 2.5k in bank nifty short strangle


Will be experimenting it with BN intraday till the resul season starts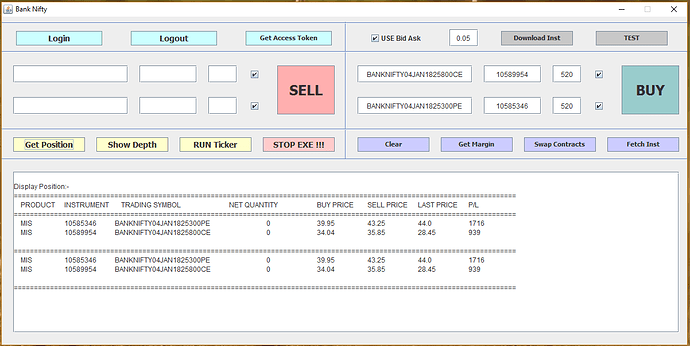 That's Very Good


@VelmuruganSengottai Lets us know more about Short strangle.
someone selling puts in large qty between 105 - 110
clearly visible