I'm not sure if I'll get the LIC IPO allocation or not. I'm simply wondering about how to gain from the IPO and the buzz of everyone waiting for it to start.
CDSL is a very well served company for the hype, as seen by the company's financials. The majority of new account openings are with CDSL, Starting with Zerodha, Upstox, Grow, and other big brokers use CDSL as their depositories.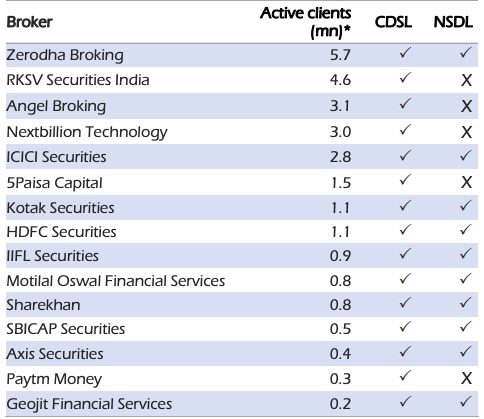 Here's a snapshot of the increase of new demat in NSDL vs CDSL from its annual report.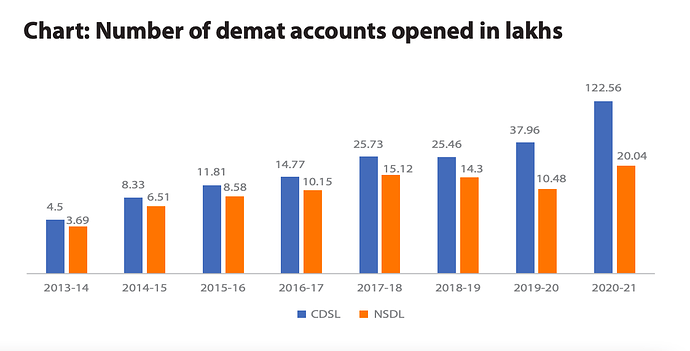 The highest number of IPOs in India in 2021, and an increase in demat account openings, as well as the LIC around the corner, which is expected to launch in March 2022, may help the company get a surge of new business.
The question is, how many demat accounts are expected to be opened for LIC?
LIC have already asked the policy holder to link PAN to the policy number for the existing policy holder category to offer the IPO at a discount to the policy holder.
Here's an estimate of new account openings from Elara Securities.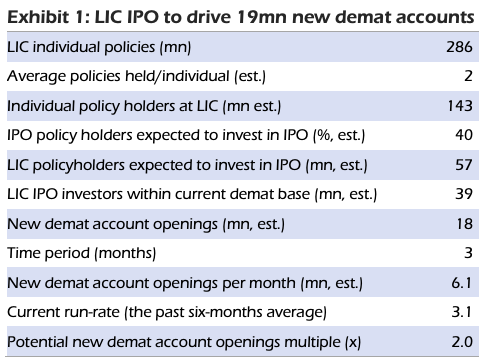 Apart from the LIC IPO, Subsidiary Companies of CDSL.
CDSL Ventures Limited (CVL): CVL KRA provides KYC and KYC-related services to all fund houses, stockbrokers, and other agencies.

CDSL Insurance Repository Limited (CIRL): It allows policyholders to hold life, motor, and health policies, all other forms of general (non-life) insurance, in electronic form.

CDSL Commodity Repository Limited (CCRL): Provides electronic Negotiable Warehouse Receipts to facilitate the holding and transfer of commodity assets. CCRL exclusively trades agri-commodities on three commodity exchanges: MCX, BSE, and ICEX.

CDSL IFSC Limited: The company operates a depository at the International Financial Services Centre (IFSC) at Gujarat International Financial Tec City (GIFT City).
Also, BSE is the sole promoter of CDSL and owns 20% of the equity share capital as of December 31, 2021.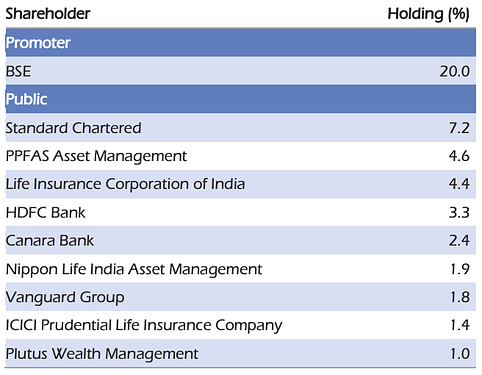 So, do you think CDSL will continue to grow in the coming years?