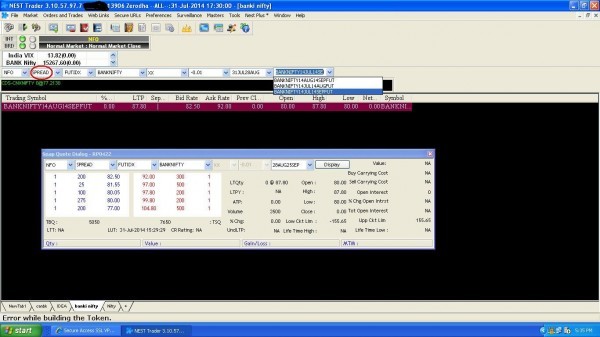 The spread you are seeing is also called calendar spread. What you are seeing is the Aug Sep Banknifty spread, so this Rs 80 odd that you see is the difference between the futures of Bank nifty Aug and Sep.
If you think that this difference will increase, you can buy this spread and if you think it will decrease you can short this spread.
Many traders usually buy 1 month future and sell the other to catch this trade, but the easiest way is to just trade the spread contracts. The liquidity is good on the Nifty spreads.