what is the use of Value on average price Check box(In NEST- Admin Position)?
The "Value on Avg Price" checkbox is useful for option traders if they trade keeping the expiry date in mind. By ticking that box, they'll know the exact value of the entire contract.
This box can be confusing for normal trading because it shows you very high MTMs on your options positions. Check out the screenshots below.
When "Value on Avg Price" isn't ticked. This is the preferred method.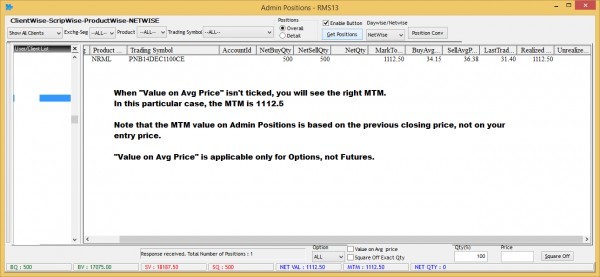 When "Value on Avg Price" is ticked. This is not the preferred method for Admin Positions