NOT options chain, just the NIFTY Futures OI EOD data, any resources where it records all at one place ?
you can get it from NSE website.
https://www.nseindia.com/live_market/dynaContent/live_watch/get_quote/GetQuoteFO.jsp?underlying=S%26P500&instrument=FUTIDX&expiry=16JUN2017&type=-&strike=-#
you can download also. You can select all three months individually and down load.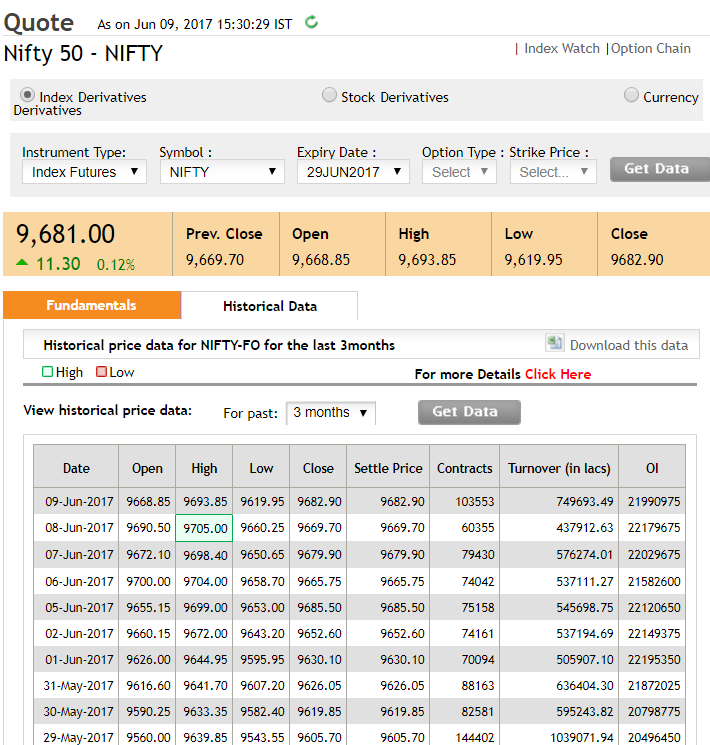 Thank You. You made it so easy. This is exactly what I was searching for.
You are like an All in ONE information desk for Indian Stock Market resources.
Appreciated.