Why are there no options for EURINR?
There are, but liquidity is very less.
Look at this screenshot, EURINR July FUT is trading at 86.69 but look at EURINR 86.75 CE's volume.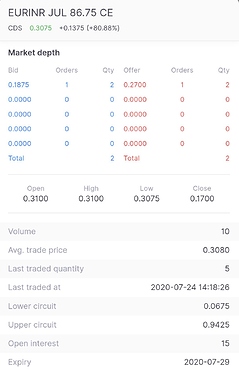 Only 10 contracts traded in whole day.
But I don't understand. Currencies are very liquid and traded 24 hours so why is there so much illiquidity in options?
Cross Currency pairs offered in India don't trade 24 hours, they trade from 9 am to 5 pm. Also traders preference is more towards USDINR pair.