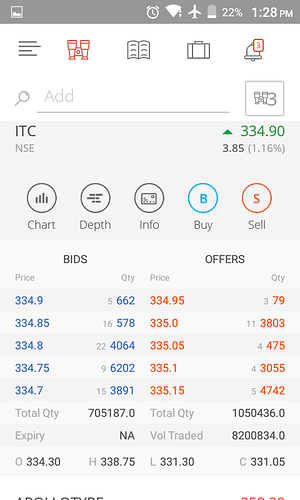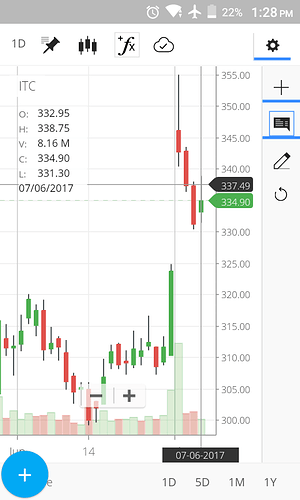 ITC OPENING PRICES THIS MORNING
6 July 2017
Why there is difference in data seen through charts n normal scrip pane.
All analysis would go in vain with wrong data, i wonder if past data shown by zerodha is correct or not.
CAN SOMEONE PLEASE GUIDE WHAT IS HAPPENING HERE AND IF POSSIBLE LINKS TO SOME RELIABLE CHARTING HAVING MINS DAYS ETC.
Guide me pls.