There is no doubt that this crash in global mrkts is worse than what we witnessed in 2020. Back then, it was more like a flash crash which lasted for slightly more than couple of months. But, in here, its been a slow painful grind towards new bottomless pit.
The Author has a interesting perspective about how this crash might be over sooner than we think :
He compares a pattern of how many stocks have hit 52 week lows before the actual bottom during 2020 and is looking at a similar pattern to play out
2020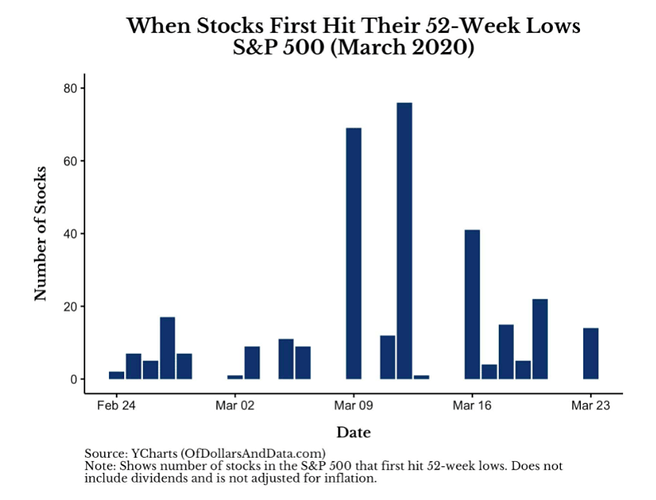 2022
Here's what the author says about these patterns :
The pattern of spikes in this year's crash is similar to what we saw in the March 2020 crash, despite occurring over a longer timeframe. Does this mean that we have already bottomed? Not necessarily. After all, all the spikes above could be the precursor to an even larger crash in the future.
So, my friends
The most important Question :
We have formed a bottom right ?