Suppose, I have taken these positions last week.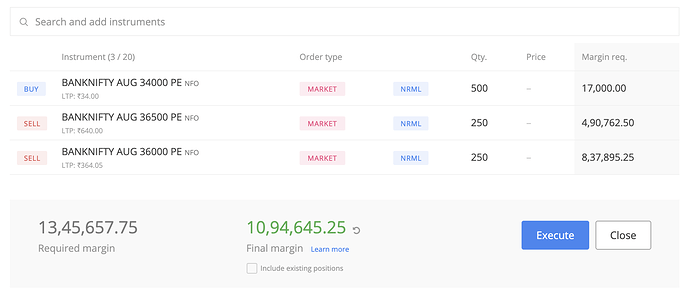 The Margin that was supposed to be blocked is 10,94,645.25/-, However you have blocked 13,36,350.00/- and more while today trading session and for one moment today it was more than 13,86,000/-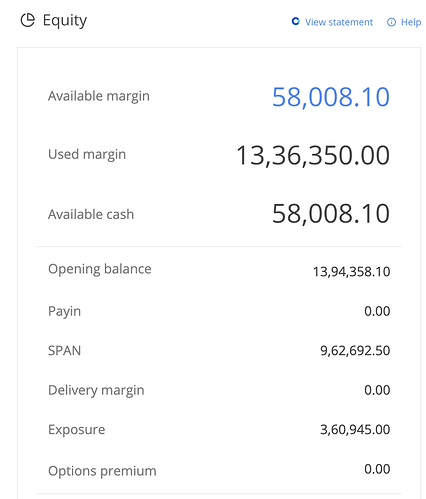 WHY YOU HAVE INCREASED THE MARGIN POST TAKING POSITIONS AND IS IT THE CASE THAT YOU ARE ADDING AND BLOCKING THE SHORT OPTIONS PREMIUM MARGIN AS WELL ???
Looking forward for your prompt response with details.
Even Sensibull states the margin as 10.85L