Today is the 10th anniversary of the Lehman Brothers bankruptcy. What ensued after (not because of this) was the global financial crisis. Markets cracked worldwide, people lost their jobs and homes and it was utter pandemonium.
Nifty 50 and the S&P 500 cracked about 40% during this time.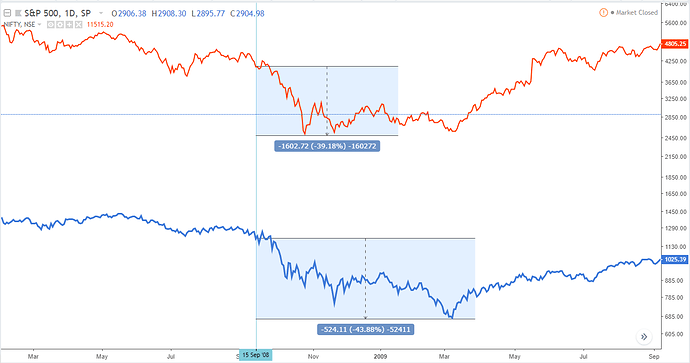 For the mutual fund sahi hai crowd, here's some perspective. Some top Indian mutual funds fell as much as 40% during this time. Since 2008 there hasn't been a real crash except for few hiccups here and there. Look at this chart which shows how the 4 of the oldest mutual funds in India fared during the period. Would you hold on to your portfolio if it was in the red y 40% plus?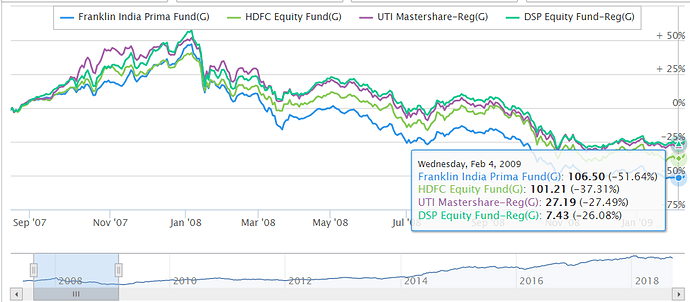 Here are some good reads on the 2008 global financial crisis.
Graphic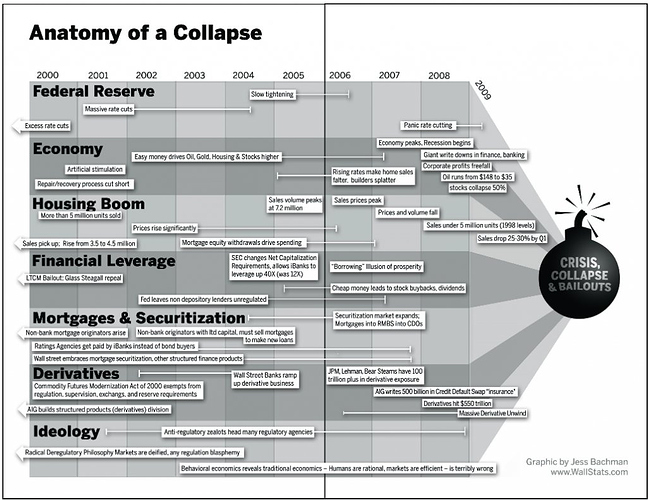 Reads
(PDF) Why Did The Crisis of 2008 Happen? | Nassim Nicholas Taleb - Academia.edu - Nassim Taleb
https://www.bloomberg.com/view/articles/2018-09-14/ten-misconceptions-about-financial-crisis-on-10-year-anniversary