When it comes to selecting a Mutual fund, the first criteria that every investor look for, is returns. How much returns it has made in recent past.
But its not an easy task to find the best fund to invest in. A simple Google search reveals that there are more than 2000 mutual fund schemes in India and each scheme has multiple variants like growth,dividend, direct etc. If you combine all that, there are more than 20,000 plus schemes available to invest.
Before finalizing which scheme to invest in, the investor has to first select which fund house is better. Whether to Invest with HDFC or ICICI Mutual funds. We did the data mining task to scan through all the mutual funds data in India and clubbed it as per the fund house. For example, ICICI has 100s of different schemes, so we analysed returns of all mutual fund schemes provided by ICICI and clubbed it under one umbrella. Did the same for all companies.
Now instead of comparing based on scheme names, you can compare based on main company name which will tell you how the main fund house is performing over all.
Only schemes can be compared presently:
Compare the fund houses with bot
The average returns of all mutual funds schemes of HDFC vs ICICI. Now we know which fund house is the real winner. Just having one or two better performing schemes is not enough, the fund house as a whole that performs well signifies that it is doing a spectacular job.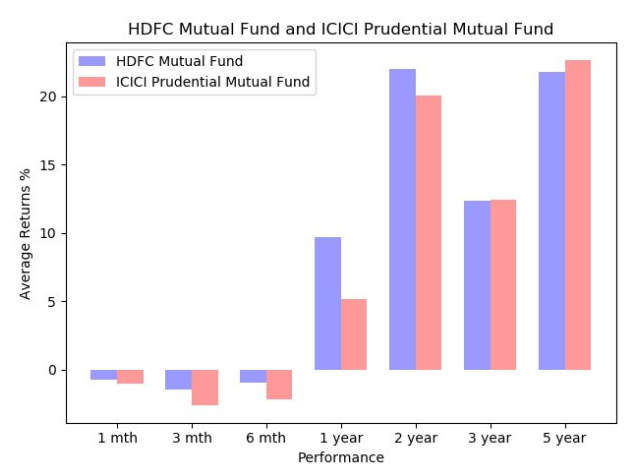 Okay, now you are able to figure out which fund house is doing a better job. Another problem an investor face is, which type of fund class i should go for? Should I go for ELSS or Small cap fund? Should i opt for Balanced or Large cap fund? How's the Pharma sector funds performing over all?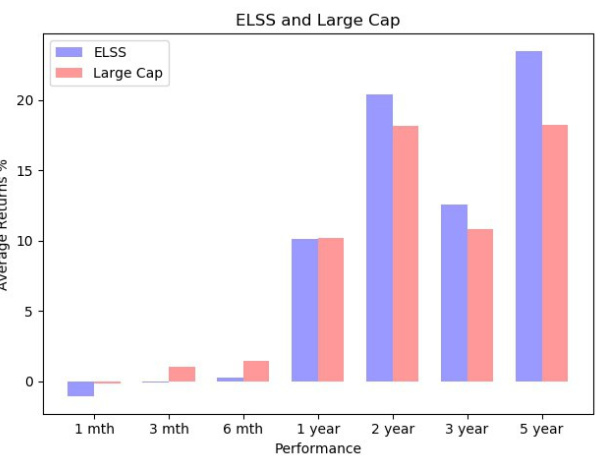 With fund class comparison feature, now its is easier for an investor to finalize the best mutual funds to invest in. Go ahead and try out. Please let us know your feedback.
watch this video to know how it works Mutual fund analysis - Telegram Bot - YouTube
To access the bot, install Telegram App from Apple store or Play store and look for @mutualfunds_bot in the search box and proceed.