Where do I get the allowed range of option buying?
@ShubhS9
You can check it on the Margin Calculator page.
You can check the nifty & bank nifty ranges available for trading on the Kite order rejection & also zerodha margin calculator page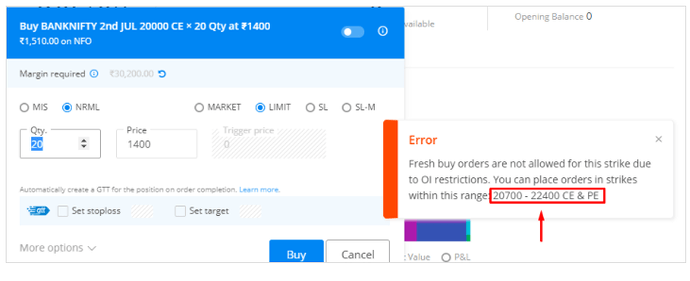 Apart from margin calculator and cancellation notification, I think there is no other option to check straight forward. From kite, if it would be available to check, would be better convenience.
with TOTP login i think about 1000 points from current strike