If someone would have told u , there would be a war - supply chain would get disrupted, crude and other commodity prices will rise drastically , uncertainty about EV and the sales are trending down in lower direction continuously and then ask u which sectors would be affected the most - the answer would be Auto sector.
But, look at how market has reacted —>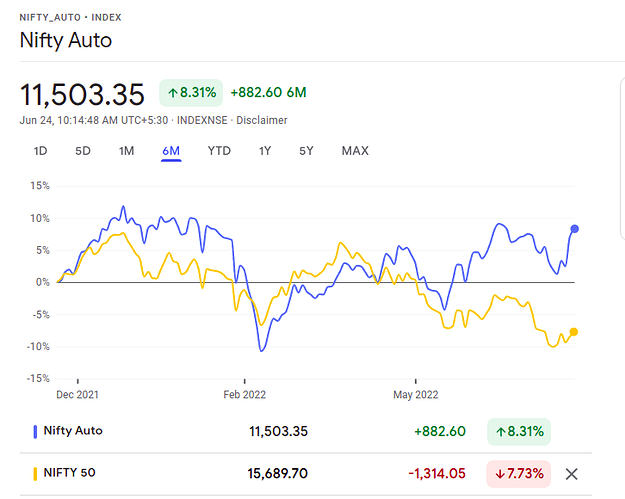 This sector has been by far the strongest sector and looking at the way its showing strength in its worst psbl tym - it seems like the upmove is only going to be stronger in the coming months .
We all know that auto is a highly cyclical sector - is the market indicating that the down cycle is coming to an end for the sector?
what do u think ? and what are ur picks in auto space ?