Hi,
I checked Zerodha's cash equivalent list for pledging. I don't see Banking and PSU funds in the list, however exchange is allowing several banking and PSU MFs to pledge.
Zerodha List:
Exchange allowed List:
https://archives.nseindia.com/content/circulars/CMPT45419.zip
Pls check: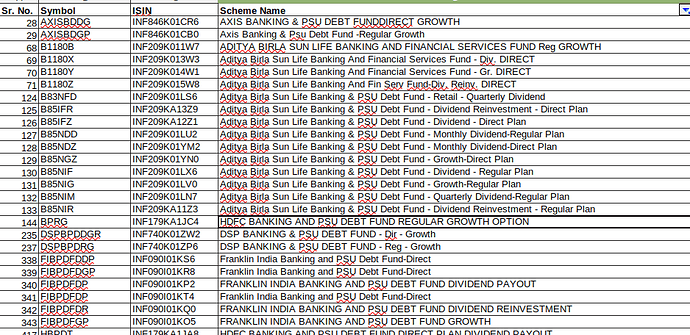 Am I missing anything or is the list on the link by Zerodha is old?