Here is a weird chart of banknifty 38000 ce (march 18 expiry).
The 38000 CE option premium kept increasing though the underlying BANKNIFTY index value kept falling… yes, the vix increased by a % or so but this is ridiculous… Can anyone share the logic behind this behavior?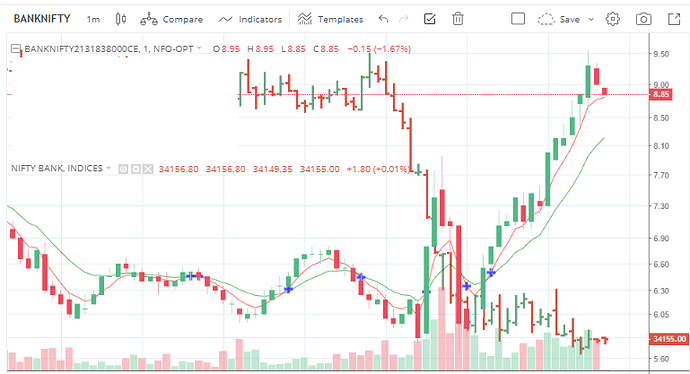 @siva @Bhuvan is chart/reading from zerodha correct? sometimes I have seen some PE strike displayed as CE strike in kite (couple of years ago).