Best app for technical charts,and indicators…??
You can check out ChartIQ and TradingView on Kite.
Hello I really liked. I wann indicator weighted volume & weighted capitalization indicator for index nifty futures or index nifty itself. Not getting anywhere…Pls suggest…
On TradingView there is VWMA (Volume Weighted Moving Average), can check it out.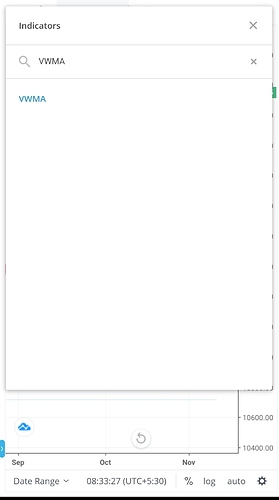 There is no such indicator as Weighted Capitalization, to check weightage of sectors or stocks in Index you can check out Nifty Indices website, it has all the data.
TradingView is great application for charting. But if you want for mobile, definitely WeBull is the leader.