What is the Best Gold Future instrument with good liquidity and good Margin?
MCX Gold Futures can be a very good option here.
The margin is very high , i don't understand why to buy 1 unit which cost 47k the margins are 4Lac. It doesn't make any sense , i am missing something? Futures are usually leveraged instrument but here its just opposite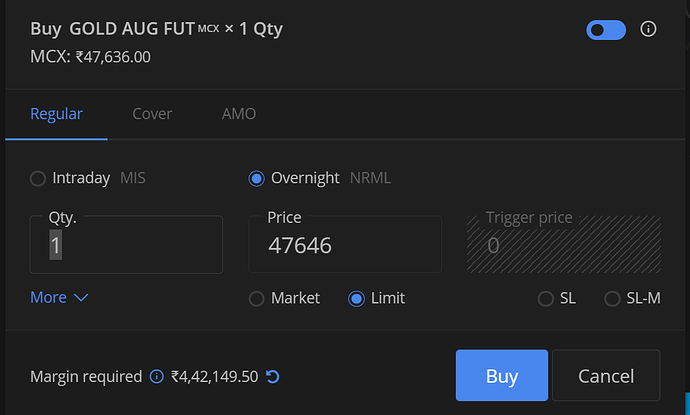 The quantity is 1 but the lot size for GOLD Futures contract is 1 KG, the contract value for the same at current price will be Rs. 47,64,600. You can read this chapter on Varsity to know how to calculate the contract value and other details.