How to find out bid ask spread for MCX GOLD Futures.
Doesn't this show up in market depth window?
Load the contract on your market watch and click on the market depth -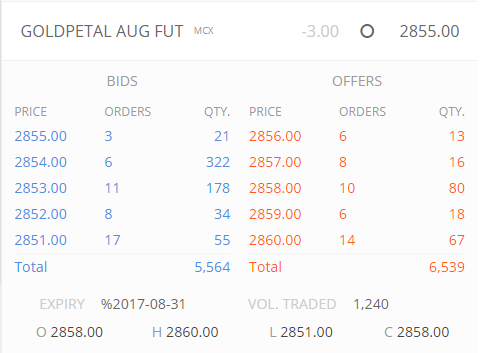 You will see the order book with bid ask spreads. I'd also suggest you read this chapter , section 9.6 to understand more on bid-ask spreads.