which company ? if you mean in general , bonus can be allotted by way of a simple board approval if authorised share capital is available and if authorised share capital need to be increased like LIVE CASE OF BIOCON , than there is postal ballot approval of shareholders.
My query is regarding foods and inns
Sent you screenshots of a notice and I couldn't understand that . Please can you explane it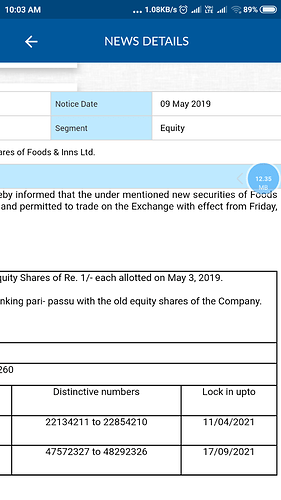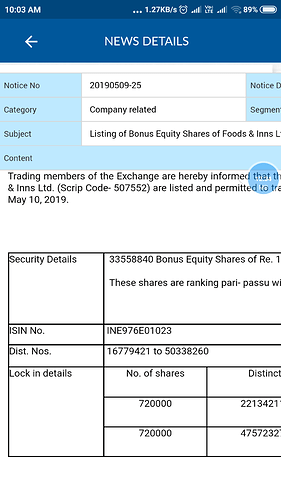 Last date to buy WITH 2:1 bonus in FOODS AND INNS LTD was 26 April . 27 ,28 and 29 April were market holidays . the share is trading WITHOUT BONUS from 30 April . again 1 May was market holiday hence 02 May was record date.
any adjustment in equity be it bonus ,rights ,reduction in capital etc needs listing approval and the same has been approved from 10 May.