If there is one stock which is above firing up like a rocket from last 10 days , It is BSE Ltd.
5 day performance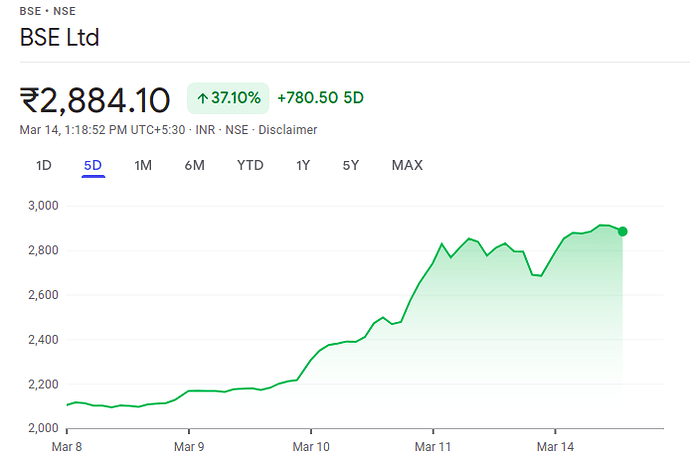 10 days performance
In the past one week, the market price of BSE has rallied 35 per cent after the company fixed March 22, 2022, as the record date for the purpose of determining the names of shareholders who shall be entitled for allotment of bonus equity shares in the ratio of 2 new fully paid-up equity shares of Rs 2 each for every 1 fully paid-up equity share held by the shareholders of the company.
Excerpt from the article below

https://www.business-standard.com/article/markets/bse-extends-rally-zooms-52-in-10-days-stock-hits-record-high-122031100207_1.html
It is incredible to see the stock zooming up by 40% for bonus specific news. Looks like this is just one of the triggers and market has kind of realised the potential of this stock in the long run.
What do you think about this move? Is it based on short term news flow or is market realising the potential of BSE ltd ?