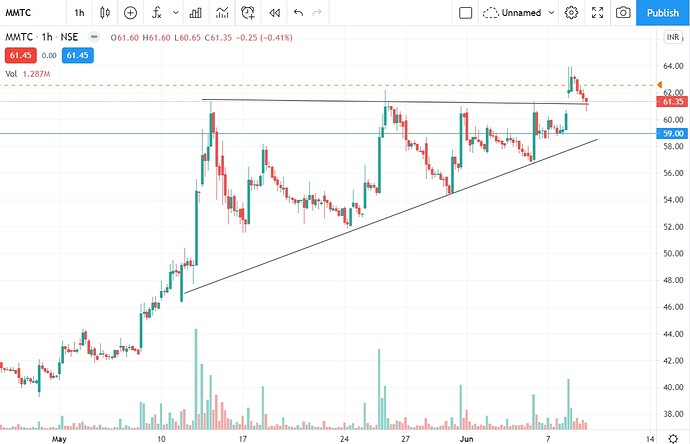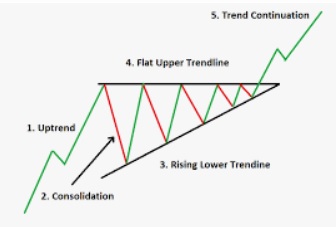 Hello Friends,
Company: MMTC.
TF: 1 Hour
Buying Price: 58.89
Selling Price: 61.64
It formed a proper Ascending bullish triangle pattern. I entered this trade day before yesterday and it kept growing. At the end of the triangle, I was expecting a breakout since it's clearly forming a bullish triangle pattern. It went high today and up to 6+%. I kept holding on to it expecting it to go further up in the coming days. Unfortunately, it came down again and formed a shooting star. Had to exit cos I fear that it will continue the uptrend. it kept falling regardless of the clear signs of a bullish ascending triangle.
What went wrong here???
Should I have held on to it even after the shooting star formation?
Or is this what we can expect from this specific trade?
I am not much experienced. Hope this isn't a dumb question.