In part 3, @Karthik explains the career opportunities in the public market and private market entities.
Public markets refer to entities that deal with listed securities in some form or the other. For example, stockbrokers, asset managers, and even financial regulators.
Private markets as the name suggests refers to entities that deal with non-listed securities. For example, entities like venture capital (VC) funds and private equity firms (PE).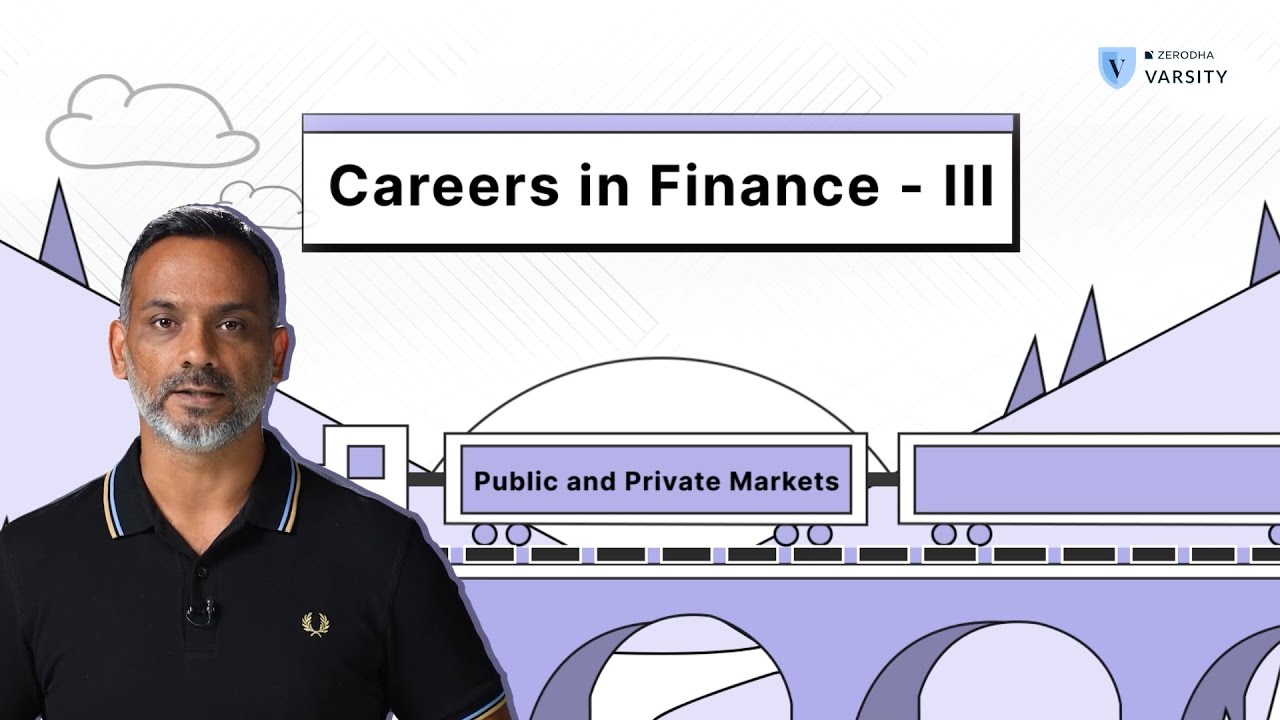 In case you missed it, you can watch Part 1 here and Part 2 here.
---
Having a good understanding of the financial markets is a must if you want to have a career in finance. The best place to start learning is Varsity, of course. You can learn at your own pace and post a comment at the end of a chapter if you have any queries:
---
If you want to put your stock market knowledge to the test, you can take the Varsity Certification test here: