Charlie Munger spoke at the Daily Journal Annual Meeting yesterday.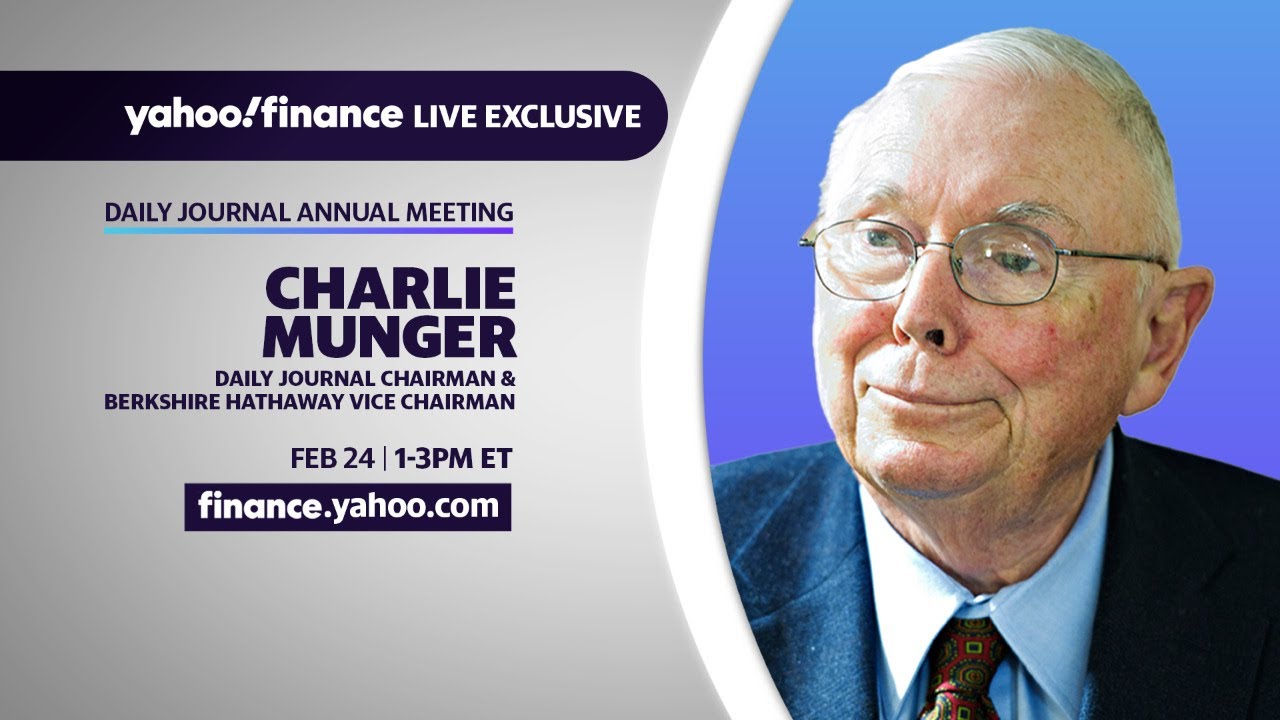 As always Chalie shared so many incredibly actionable commonsensical pieces of advice that we can all implement in our investing and even our lives. Some of his views on contemporary topics:
On Bitcoin
I don't think Bitcoin is going to end up the medium of exchange for the world," he said in response to a question about new technology disrupting the banking system. "It's too volatile…to serve well as a medium of exchange.
No, we will not be following tesla into Bitcoin
Question: Would like to know which do you think is crazier bitcoin at 50 000 or Tesla's fully diluted enterprise value of 1 trillion what do you make of these two pricings?

Charlie: Well I have the same difficulty that Samuel Johnson once had when he got a similar question and he said i can't decide the order of presidency between a flee and a Laos and i feel the same way about those choices i don't know which is worse.
Question: Many observers see market behavior that reminds them of the dot-com bubble wild speculation endless facts and IPOs soaring on their first day of trading do you agree that there is a close parallel to the late 90s and this is, therefore, must end badly.

Charlie: Yes i think it must end badly but i don't know when.
SPACs
Question: You know another shareholder Bill Roberts asked about SPACS and he points out it seems like everyone including actors athletes singers and politicians are getting into the business of promoting their own SPAC. What do you think of all of the SPACS and the promoters pushing them?

Charlie: Well I don't participate at all and I think the world would be better off without them. I think this kind of crazy speculation in enterprises not even found or picked out yet is a sign of of an irritating bubble. It's just that the investment banking profession will sell Shit as long as shit can be sold
Speculation
Question: You spoke about the wretched excess in the financial system given the developments over the past year could you give us an update on your assessment of wretched excess in the system where does it appear most egregious?

Charlie: Well it's it's most egregious in the momentum trading by novice investors lured in by new types of brokerage operation like Robinhood and I think all of this activity is regrettable. I think civilization would do better without it you'll remember that when the first big bubble came which was the south sea bubble in England back in the 1700s it created such havoc eventually when it blew up that England didn't allow hardly any public trading and securities of any companies for decades thereafter. it just created the most unholy mess so human greed and the aggression of the brokerage community create these bubbles from time to time and I think wise people just stay out of them.
Watch the full talk