I logged into Console and visited Reports → Tax P&L section and it started auto-calculating the Tax P&L for FY 20-21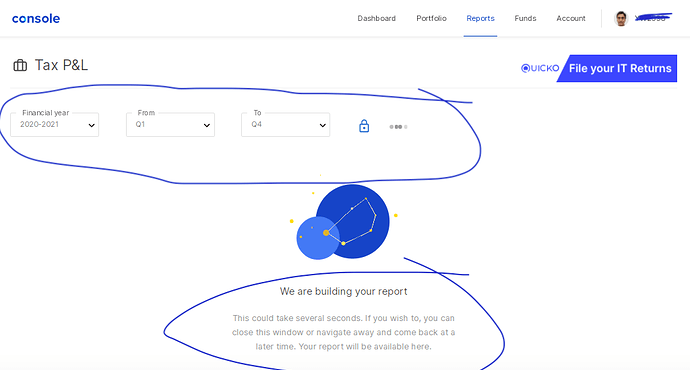 My purpose to visit Tax P&L section was to download the reports for FY 19-20 for filing ITR, but just by visiting Tax P&L section, by default, it started building reports for the current year FY 20-21 thus making me wait unnecessarily. Even if I refresh the page or log out and log in again, it still shows building report for FY 20-21. While the current FY report building is in process, the drop-down box does not let me choose FY 19-20. Thus forcing me to wait unnecessarily. This is an unwanted waste of my time.
Proposed solution:
Do not auto-generate report for current FY just by visiting the Tax P&L section.
Let the user decide first, which FY he wants to get the report for. Once the user chooses the FY from the drop-down box, only then generate the report.
Please fix this.