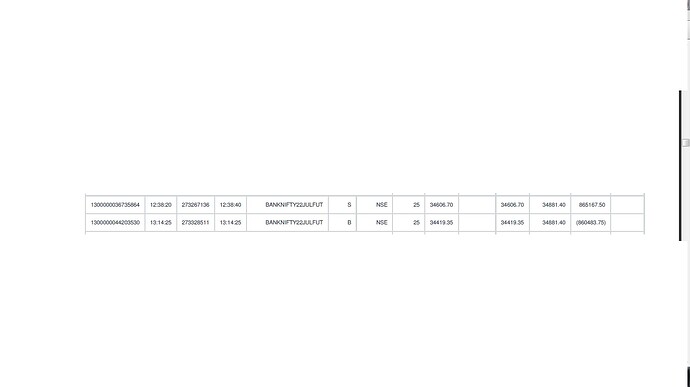 This is problem in contract notes with futures transaction for financial year 2022-23
For calculating daily futures obligation contract note should consider difference between buy/sell price and closing price of futures.But in actual contract note is considering buy/sell price only resulting in huge futures obligation at closing.
If I sell one lot of nifty futures at 18000 .
End of the day closing price of this futures is 18100.
Then daily obligation should be (18100-1800) * 50 = 5000
But current contract note is showing this obligation as 18000*50 = 900000
Please refer attached real time contract note screenshot.
Its a BUG in Zerodha system which is creating problem in accounting.
We have to do manual calculation before making TALLY entry.
If our CA charges more for this increased manual work , who will compensate us for this extra charges?
Further I am not sure if AUDITOR will accept this because he will be required to do all manual work.
Did anyone observed this issue and if yes how you are working around this bug during accounting?
Futures related entries in contract notes shows futures obligation.
If this goes wrong then there is mismatch of values at the end of contract notes.