Dear experts,
I've a question about cross margin for positional trade (a F&O position held for approx.7 days).
Kite shows below final margin (pls see image)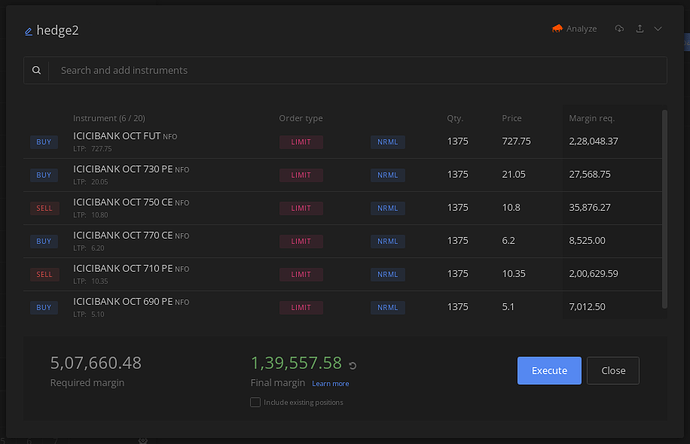 But i have a doubt in that.
The margin shown in kite is for single day or for positional?
should i pay original margin or cross margin (i.e. final margin shown in image), if position will be held for 7 days but squared offed before last 6 days to avoid any delivery process.
please clarify,
Thanks.