Bitcoin is trading near 25k and Ethereum at 1340 more or less inline with what's happening in equity and bond markets.
But, this fall in crypto is followed by some other consequences which can have bigger impact than the actual fall :
There is a talk that one of the leading Lending Platform Celsius Network is potentially heading For Insolvency?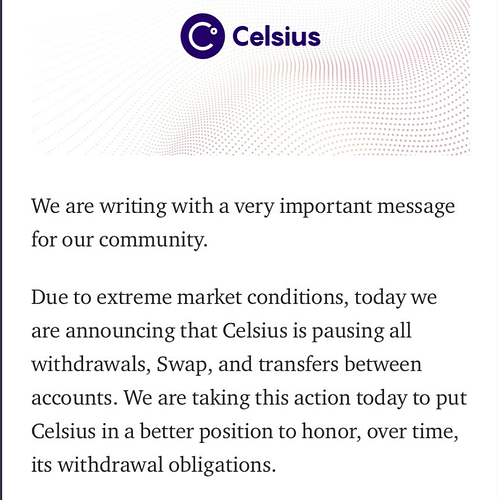 Celsius just shared this in their blog : https://blog.celsius.network/a-memo-to-the-celsius-community-59532a06ecc6
A nice read on Celsius Networks's business model and what's happening currently.