I came across stock chart of TVS Motor Co.
Stock grew from 33 odd levels to 555 in last 5 years… whooping 1500%+ returns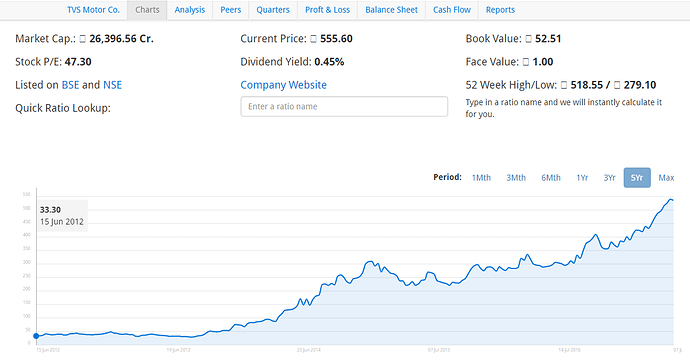 Now I tried analysing it fundamentally as most people may to find the secret of such a phenomenal rise !!
So I checked balance sheets … only last 5 years (Data only till 2016 i supppose)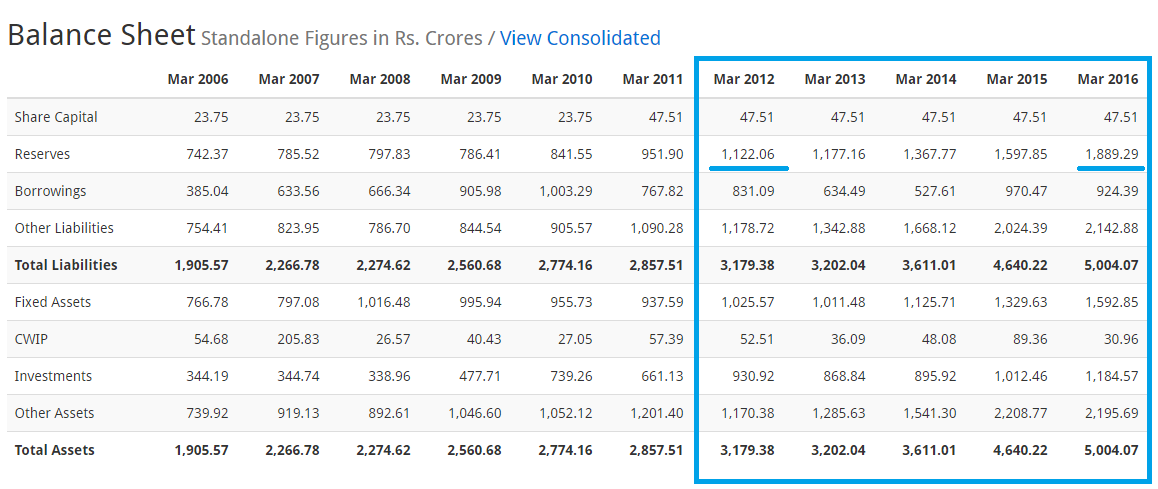 Does any fundamental analyst find anything really very noteworthy or if I have missed any point ?
Also I looked into their cash flows (as cash matters the most for me

)
I noticed that in 5 years from 2012 to 2016, company had negative net cash flow

, operating profit being almost double is only something to cheer about


So, after seeing all this, really curious to find out what has taken this stock so high… Pros say stock price follows fundamentals… but where are they… If some one can better analyse and reply, I shall really start believing in fundamentals…
Same case more or less goes with 'Eicher Motors'
wud analyse in next post maybe…
Awaiting any meaningful explanation for TVS story… Thanx