Today I recieved email from Invesco change in cut of time for there mutual fund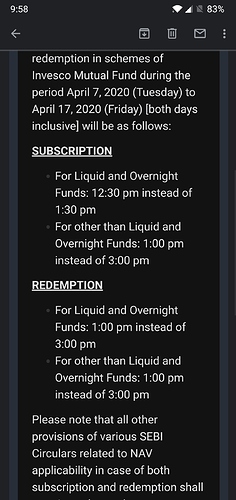 What about other fund…?
Its due to RBI changing the cut-off time for money market instruments . SEBI is till using regular time.
@Bhuvan: What do you mean all funds ? All brokers/MFU or only on coin ?
Across the industry. On Coin it's 11.30.
Coin app is not working !
Please ignore it, now its working… In the morning I was unable to login