I looked into many links in google and links provided here too, but i still feel i lack the understanding for cover-order. Let me put my understanding here... 
I am buying 200 shares of SBI @ 244.90 and setting up a trigger price of 242.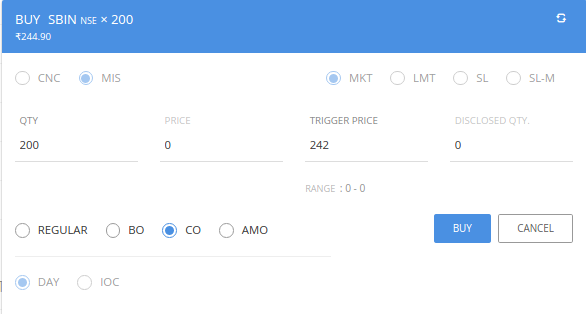 Questions:
What does this trigger price indicate here when i click on buy?
I also see a trigger price when i click on sell too, what does that indicate?
If i buy a share and set a trigger price, should i manually sell it or the system automatically sells it?
Why do we have trigger price for both buy/sell?