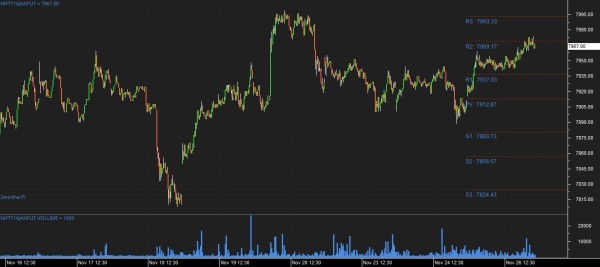 hello ,
the NSE charts have started showing support & resistance on its as R1,R2,S1,S2 etc
there is also something called PV mentioned , may i know what exactly does it mean ?
i would like to know how R1,R2 ,S1,S2 etc are calculated ? & by whom ?
why MCX charts don't show these ?
thank you