As retailer can you buy and where?
NCD, synthetic bonds, junk bonds etc…
You Can Buy Them via Kite by zerodha. Read this:-
What about synthetic and junk bonds?
For junk bonds, you can search for listed bonds that have very high yields (aka trading at a discount from their Face Value). But these could be highly risky as the possibility of default would be extremely high.
There is also NSE EBP and BSE Bonds portal where the private placement of such bonds take place (like for example, the recent sale of Kesoram Industries junk bonds via BSE Bonds - Screenshot). These portals allow Retail/Individual investor registration but taking part in an actual bond issuance has a set of requirements (likely limiting this mainly for HNIs/UHNIs) -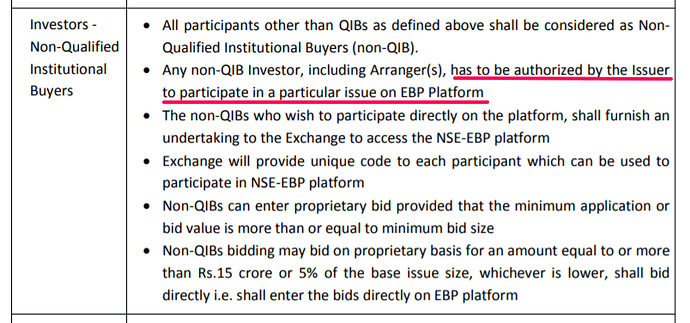 ---
Synthetic bonds don't seem to be issued a lot in India. Even when they are issued, they aren't meant for Indian residents -
In case you are interested, this old article explains how one can create synthetic bonds in the Indian stock market context (again mainly meant for foreign investors) -
https://blog.theleapjournal.org/2006/03/synthetic-corporate-bonds.html
what is the difference between trading from the :
Negotiated Dealing System (NDS) of the RBI and Bombay Stock exchange - EBP and NSE's Electronic Debt Bidding platform (NSE-EBP) ?