SEBI just put out a circular on Total Expense Ratio (TER) and Disclosure for Mutual funds. Click this link.
Monika Halan from livemint has put out her take on this circular in the below article. Written really well, do make sure to read.
One of the key takeaways -the circular says that all fees and expenses in a direct plan under various heads, including the investment and advisory fees, should not be higher than the same expenses in a regular plan. What this means is this: those investing directly into mutual funds will benefit from lower costs.
Mirae Asset just shared the revised expense ratios post this SEBI circular. Expense ratio for direct plans has reduced significantly. All other AMC's are bound to follow suit in the next few weeks.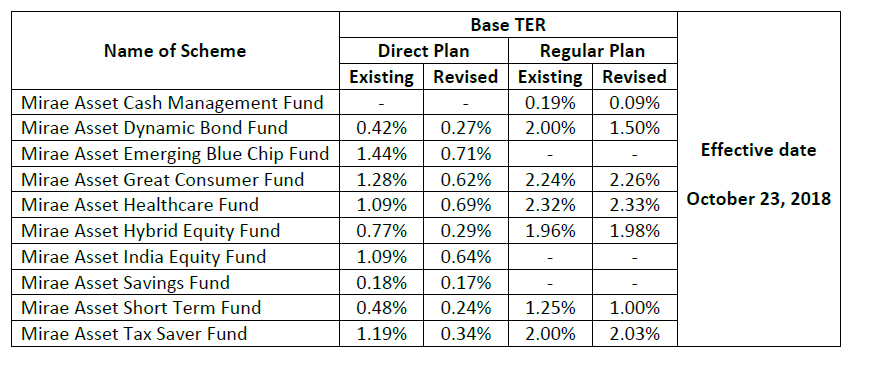 If you are someone who invests on your own, the reason to switch from regular to direct has just gone up so much more - not just for new investments but also what you are invested in previously. To switch your existing investments, you will have to redeem regular plan and then reinvest into direct plan.
https://coin.zerodha.com/ offers the best way to start investing in direct mutual funds. The below link explains why.