i was just watching cnbc channel casually to see market uodates and I was listening to the paytm management speaking to cnbc guy.
One of the most craziest and arrogant replies I have ever seen from management almost disrespecting the poor anchor.
some of the comments were like this : Not sure that's the smartest thing to say when stock was already down 20%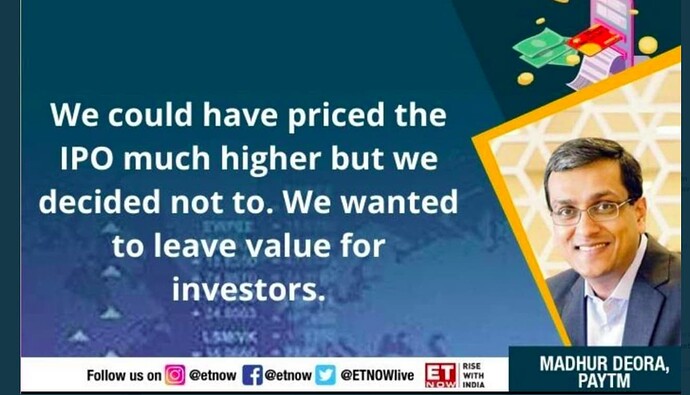 Do check the full interview here . Don't miss it guys.
Interestingly, stock fell 100 rs while they were replying like this and eventually closed at lower circult.