Hi,
@nithin and @siva
I found the discrepancy b/w Hourly and Daily chart of Bajaj-auto.
While high in hourly chart shows 2738, daily shows 2843. Difference of almost of 100 points.
Should we really rely on this resource? This will only mislead us to take wrong position. This is catastrophic!
What's your say?
Snapshot for Hourly chart: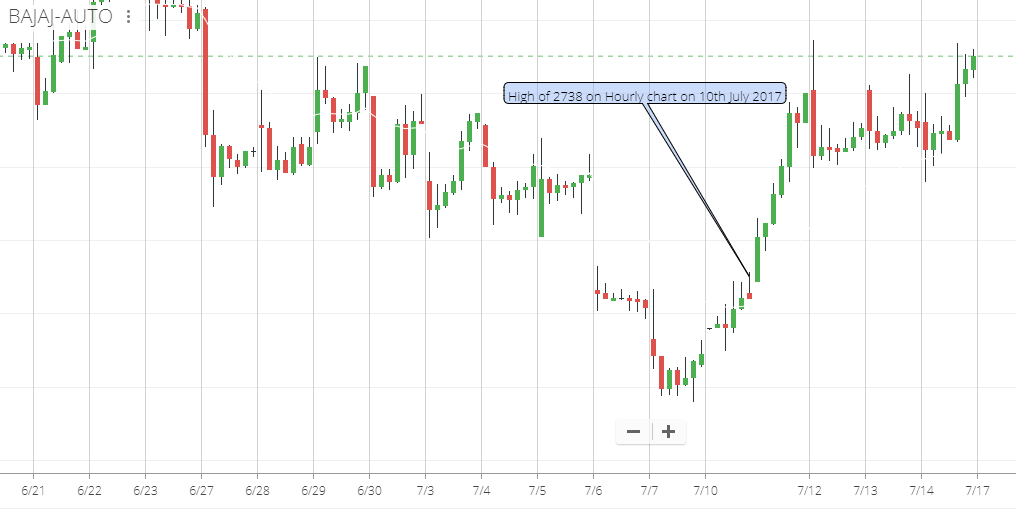 Snapshot for Daily chart: