Woke up to a margin call notification. 26 percent shortfall.
Guys please fix the bug. Don't scare us like this.
@Meher_Smaran @ShubhS9
Yeah, it happens quite a lot now during holidays/weekends. The first time it happened for me was on 29th June (Eid holiday), figured it was a bug or something, so stopped paying too much attention to it…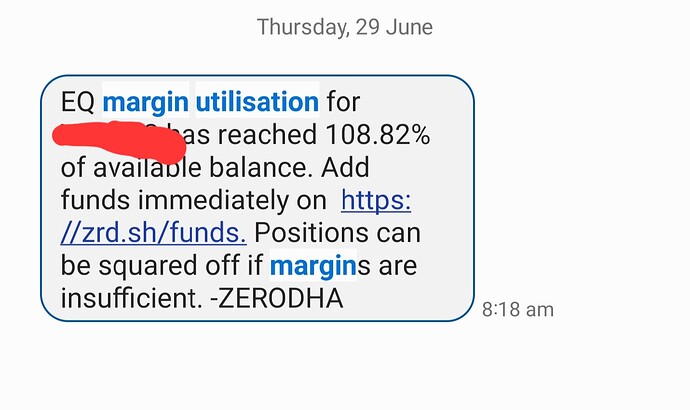 But yeah, needs to be rectified…
Checking this, Jason. Sorry for the inconvenience.
i have recvd margin call on 2oct 2023 when market is closed i was having 25lac margin and now its shoiwng minus 50lac i have sold far otm bnf call on 4 oct expiry how its possible to recvd magrin call on holiday even support team is closed today what i should do now reply
Yes it's fine now. But what was the reason for this? Its not that I panicked looking at the margin call but some users certainly did.
i was panick and in tension till the issue was not solved zerodha have give shock to me
This happened due to an issue with SPAN file.