You can see Fear Management Class 1
Fear Management Class 2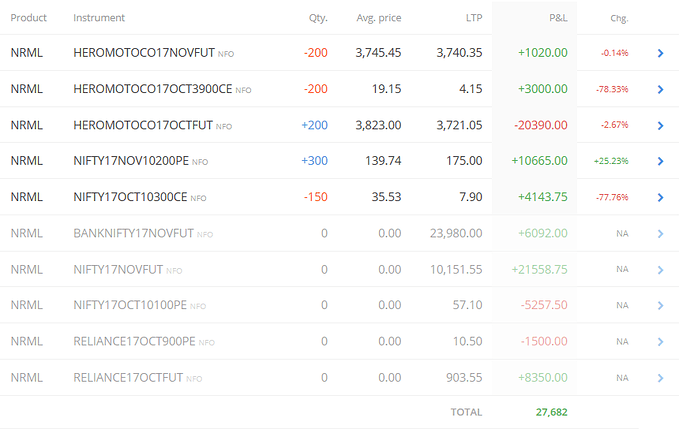 Order Book.,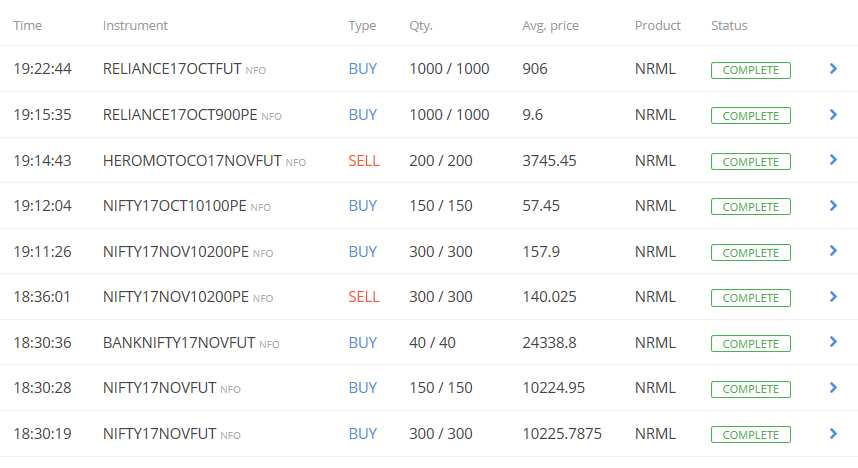 As I told earleir this week If we are trading alone we could not get chance to vent our stress.
Participating in Discussion will Reduce Stress.
That is what I am doing here at TradingQNA
if you Answer something you will actually do a Visualisation in mind and answer. That time if you have made any mistakes those will come out.
My Day Today : I squared off My profitable positions within 40 Sec. Thanks to @nithin My orders passed thorugh easily.
I had Dinner at 6.45pm.
Posted some Answers here.
and Finally This. at 7.40pm