Verified P&L is extremely useful and handy feature even for common investor/traders like me who would like to quickly glance his P&L on daily or weekly basis. I don't have to frequently login and navigate to the console to view my trading activity. Super cool so far. Thank you for such a great feature.
It would be great if you provide one more time range option "Current FY" (Financial Year) for the verified P&L. The P&L output of that timeframe is more meaningful for common folks like me instead last 30, 60, or 360 days. Just one more time range option of "Current FY" that's all I am asking.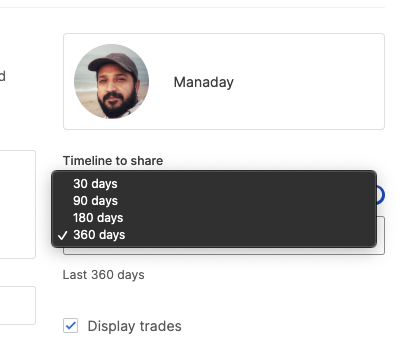 Hope it makes sense.