Are we all just here to feed the machine? The broker, exchange & government are always blamed for the added burden on traders, for the huge brokerage, high transaction charges and heavy taxation. I just wanted to add some perspective to this by doing some simple math on the sebi report released a while ago.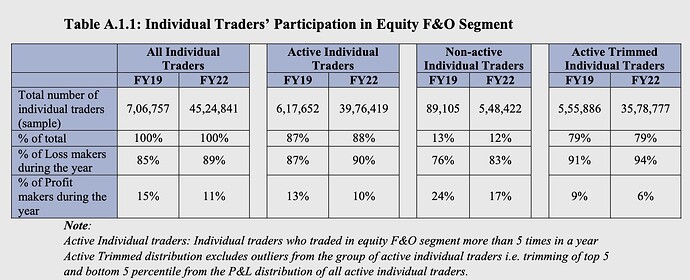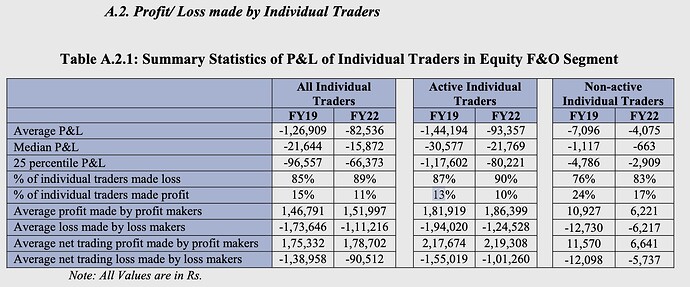 in FY22
Total charges paid (brokerage, clearing fee, exchange fee, turnover fee, stt, gst) : 8,337 Crores
yes, that's a huge number but let's take a look at the loss figures.
Total number of active traders: 45,24,841
loss makers - 89%
average loss with charges: -1,11,216
total loss: -447878897824 (44,787 crores!)