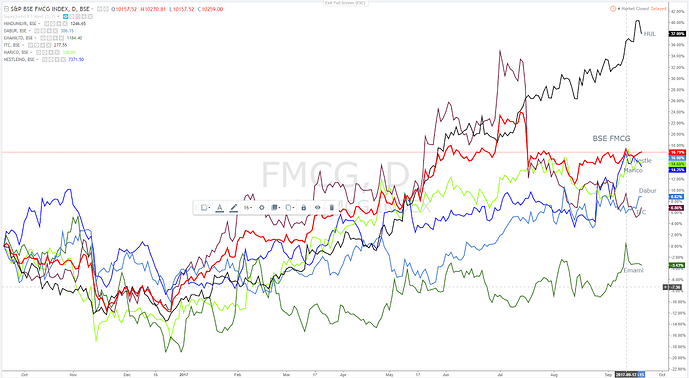 Only HUL has managed to outperform the index with the remaining FMCG Companies under performing.
A recent ICICI report in the sector highlighted these three points
 Re-allocation of capital underway
 Trade is adjusting to changing dynamics
 Packaged food is growing at faster pace
Unorganized players seem to be losing market share to the organized players.
People holding/tracking FMCG stocks, what do you think?