My question is related to Sensibull and overall margin requirements.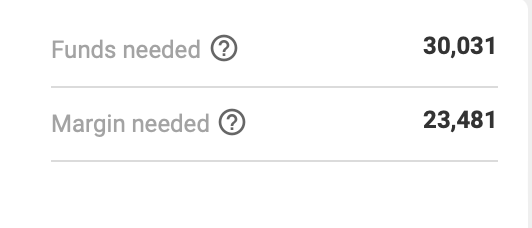 As seen in the screenshot there are two items funds needed and margin needed to enter a spread. I want to know:
Funds needed - Is 30k the amount of cash required in my account to take the trade? When I say cash I mean free cash and not funds visible in my account by the way of pledging my holdings?

Margin needed - Does this mean over and above funds needed, I need to also provide a margin of 23.48k?

Margin from pledging of shares - If I have funds available by way of pledging then do I only get to use these funds to fund upto 50% of the margin needed i.e. 23.48/2 or can I use these shares to fund 100% of the margin needed?

I understand that I can only use the margin I get by way of pledging on the sell leg of the spread and not on the buy leg, does this mean that I will have to shell out additional funds to execute buy leg of a spread?