Hi guys
I want to try call option for the first time. I've gone through many tutorials available on youtube but still have confusion. Hope u guys will help me with that.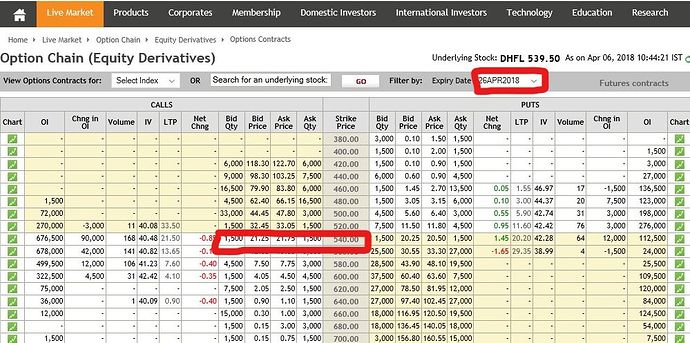 Can I derive the below statement from the chart?
I want to purchase DHFL call option for April which expires I'm 26th. Its current cost is 540 rs but im getting a lot of 1500 shares only by paying 21.75 rs.
If tomorrow the share price of DHFL rises up to 545 rs then I'll get a profit of 7500 rs (5*1500). In a worst case, I'll lose only 21.75 rs.
Am I right?