I wanted to know the process of chaging the security questions for Kite and Pi.
To change the security questions, click on forgot password on the Kite.zerodha.com.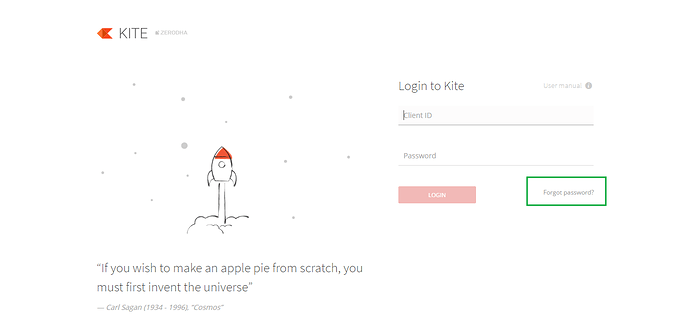 Now enter your Client Id, Email, and your PAN number and click on Reset Questions. You don't have to reset the password, you can just click on reset the questions.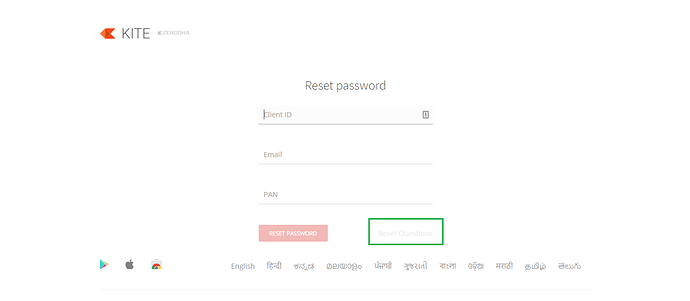 Your questions will now be reset. Go back to the Kite login page and re-login and in the next step you will see the list of 20 security questions. You can set the new answers and login again to start trading.
Check out the Kite explainer videos to explore more.
Nope, it is not working… There is option but when i clicked on RESET button, it gives me message "Route not found"