This may sound stupid, but I cant find a way to remove this indicator
Click on studies, click on vol profile and then hit the delete button that shows up after you click here.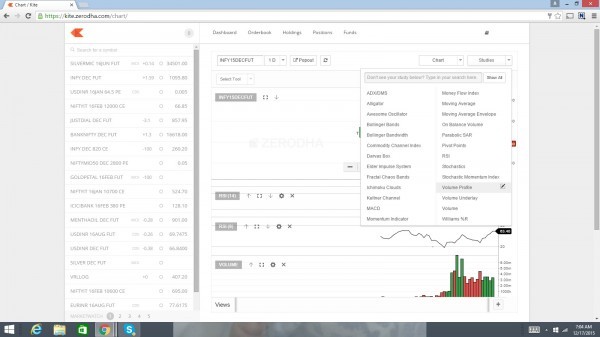 Thank you. How do i get it back after i remove it ?
I removed it on Renko and Range bar becuase i cannot see the volume bars there.
But when i changed it to candle bar hraph i dont see the volume in the bottom, how do i get them back ?
Also is it possible to have volume bars for Renko and Range Bar graphs ?