How Intraday equity work?
For example can i have a sell order, without having the stock in my account?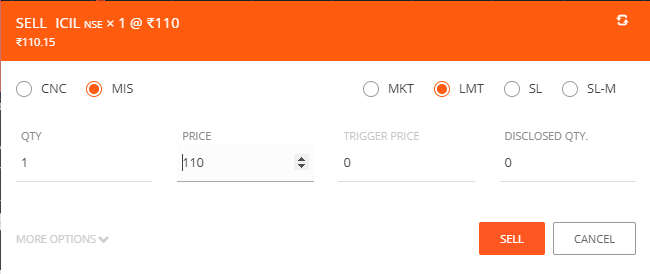 Thanks
Yes
It's called shorting, and is done when u expect the price. Of the stock to go down
But rmbr to square off before 310-315pm ( buy if u have already shorted )
Note that zerodha charges extra, if u don't square off a position on your own.
Same principle applies to buying stock
Remember to use stop. Losses to. Prevent losses
Example. If u had a short sell of pharma stocks today, and these stocks rallied by 8%,then u can avoid big losses & pull out of the position with small losses only.
Read varsity for understanding how. Stop-loss works.
Remember stock market is a marathon.
Just keep. Walking.