Lets take the example of UTI nifty index fund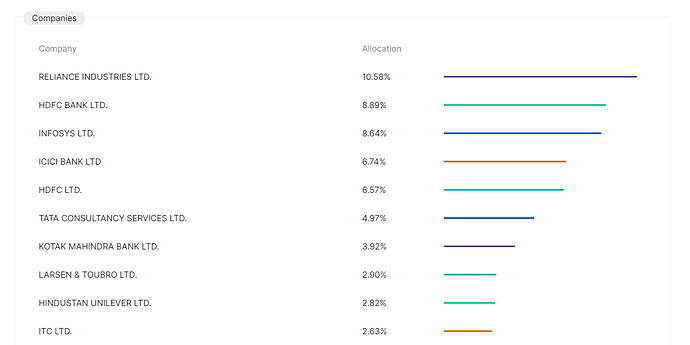 It says reliance has 10.58%, hdfcbk has 8.89%, infy has 8.64% etc. What this means is that - of the total AUM - 10.58% is held in reliance, 8.89% is in hdfcbk etc.
My question
When an investor allocates say 1,00,000 fresh to this MF. How does the asset manager deploys this capital ?
Do they buy 10.58% ie 10,580 or reliance, 8890 of hdfcbk immediately
Or do they keep it in pool and wait for the NSE free float weightage data and do the rebalancing once a month?