How to add New Index NIFTY50 on PI ? am unable to see the index on pi
To add NIFTY50 index please follow the below mentioned steps.
Select View -> Go to User settings -> Market Indices -> Remove CNX Nifty
Next step Add Nifty 50 -> Apply and press Ok
The new Index will be displayed in market watch.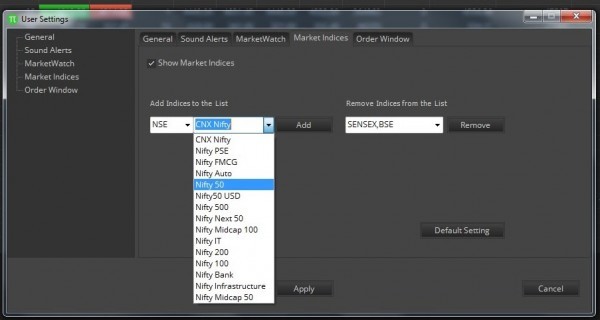 .