how to calculated "average daily range" of a stock?
You can use atr (average true range) indicator on daily chart to get "average daily range". You can specify no. of days you want to calculate the average in the indicator settings.
If it's just the average range, then you can use this calculate the daily range by taking the difference between open and close and then divide it by the number of days under consideration.
Kite only has
ATR trailing stops
and atr bands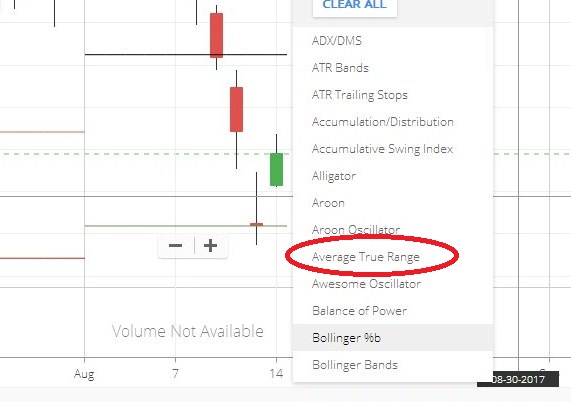 Will you please give some example. I want average daily range of a stocks for the trading day. Want to buy if goes 10rs below its average daily range.
Isn't there any place where i can see the average daily range of nifty stocks.
Thanks. I didnt saw that.
Alternatively u can take advantage of Narrowest Range in 7 days breakout / breakdown… NR7 as it's considered… U can get NR 7 alert through fatafat screener or chartink.com
Sell below low of nr7 daily candle next day or buy abv high of NR 7 candle next day, sl is high or low of nr7 candle according to ur side… Try it as it has relatively low risk

Hey! I'm new here and wanted to see if I could get a response on this old thread before posting a new question myself.
Is there any indicator or tool that I can use to make ADR calculations easier instead of having to manually entering daily highs on lows for different days and instruments. For instance, while both TradingView and ChartIQ charts offer ATR as an indicator, ADR is not available on either.
Any guidance would be helpful.