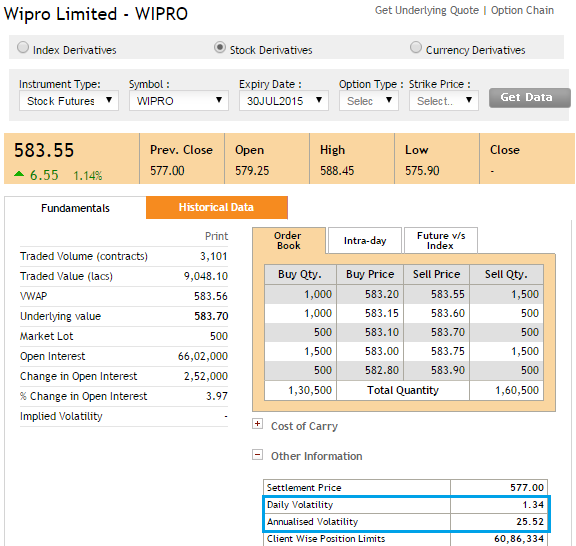 i have gone through varsity and am aware of calculation process by excel .
i wish to know how to check the annual volatility & daily volatility on NSE website for both equities and currency segments .
can anyone share the direct link to reach the attached scree shot ?
i tried 3 days on NSE website , did not find .

please do share the link .

thank you